Staff
Our dedicated staff members are here to provide support, compassion, and information to help you through your journey of grief and the celebration of your loved one's life.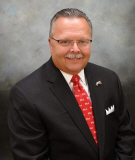 David G. Marsh
Funeral Director
dave@marshfuneralhomes.com
Dave is a lifelong Wood County resident and is a graduate of Eastwood Local Schools completing his undergraduate studies at Bowling Green State University. He began in the funeral service industry in 1972 driving ambulance for the then Holcomb Funeral Home in Luckey where he would eventually return to serve his apprenticeship after graduating from Cincinnati College of Mortuary Science and ultimately purchase the business in 1983. As time progressed the Pemberville location was purchased in 1987 and the Woodville location in 2004. Dave is recognized by Who's Who in America and is a member of the National Funeral Director's, Ohio Funeral Director's, Ohio Embalmer's Associations, Masonic Lodge and other various business and professional organizations.
Dave enjoys being a part of the community and believes in giving back whether it be the purchase of a steer at one of our local fairs, emceeing or sponsoring an event or serving on the Wood County Sheriff's Auxiliary. In his spare time he enjoys buying, restoring and selling antique cars, driving sports cars and attending NACAR races. Dave and his wife Fran have one daughter, Dr. Ashley Hughes who currently maintains an Optometry Practice in Southern Ohio, near her home with husband Jesse.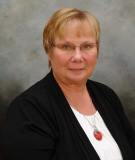 Fran I. Marsh
Funeral Director
fran@marshfuneralhomes.com
A native of the Fremont area, Fran is a graduate of Fremont Ross High School and the Flower Hospital School of Nursing. After graduating from Nursing School she worked for over 20 years as a Registered Nurse at Flower Hospital.
In subsequent years Fran served a 2 year funeral director apprenticeship and became a licensed Funeral Director in 1989 after the purchase of the Pemberville location. Together with her husband Dave they have jointly served the community with a zeal and passion in caring for others. This has been further reflected in the various social and business organizations that Fran has belonged to over the years. In her spare time she enjoys reading, cooking and baking.
Fran and Dave are proud parents to Dr. Ashley Hughes their adult daughter who maintains her Optometry Practice in Southern Ohio near her home with husband Jesse.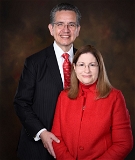 Ernie & Robin Marsteller
info@marshfuneralhomes.com
Ernie & Robin, first met in college and now have celebrated over 30years of marriage. Ernie graduated from the Cypress College School of Mortuary Science in Southern California and later from Lourdes University as Magna Cum Laude. He has pursued a career in funeral service for the past 30 years. Robin went onto work in banking and finance and maintains a life insurance license to assist families with funeral pre-arrangements. In addition to being busy in the day to day operations of the funeral homes, both are active members of St. Rose Catholic Church. Ernie completed the 3-year curriculum of the Diocesan Lay Ministry program. He also remains involved with the Wood County Sheriff's Office as an Auxiliary Deputy. Ernie & Robin are proud parents of one daughter Toni, a graduate of St. Mary's College in Norte Dame, IN, and the University of Toledo College of Law.
"As new Co-owners with Dave and Fran Marsh, we are very excited to be affiliated with such a rich history of devoted and caring service. The legacy that Dave, Fran and the entire team both past and present at the funeral homes have established, is a proud benchmark that we can only hope to live up to. The strength of our commitment to work with empathetic hearts and a value-oriented outlook, we hope will establish a level of care that can be measured against the hardworking ethics that Dave and Fran have provided for many years. 'The Caring Tradition' to all of you and your shared memories… Will always be our first priority."
Ernie and Robin Marsteller...